Welcome to Hotel Tiroler Adler in Luttach, Ahrntal
In our family-run hotel, surrounded by an unrivalled Alpine landscape, guests can unwind and enjoy warm South Tyrolean hospitality coupled with authentic Tyrolean atmosphere.
Treat yourself and your family to a short break from the hustle and bustle of life, and recharge your batteries in Hotel Tiroler Adler in Luttach, Ahrntal. Surrounded by Alpine scenery and warm hospitality, you can enjoy an unforgettable holiday in Hotel Tiroler Adler, South Tyrol.
Not only will you find numerous shops, bars and restaurants in the vibrant village of Luttach and the surrounding area, but also an extensive range of recreational activities, interesting museums, well-signposted trails, cycle paths and mountain bike routes. Stroll through glorious Alpine pastures, conquer mountains and take refreshment in cosy mountain lodges.
We look forward to your visit!
Yours, the Hofer family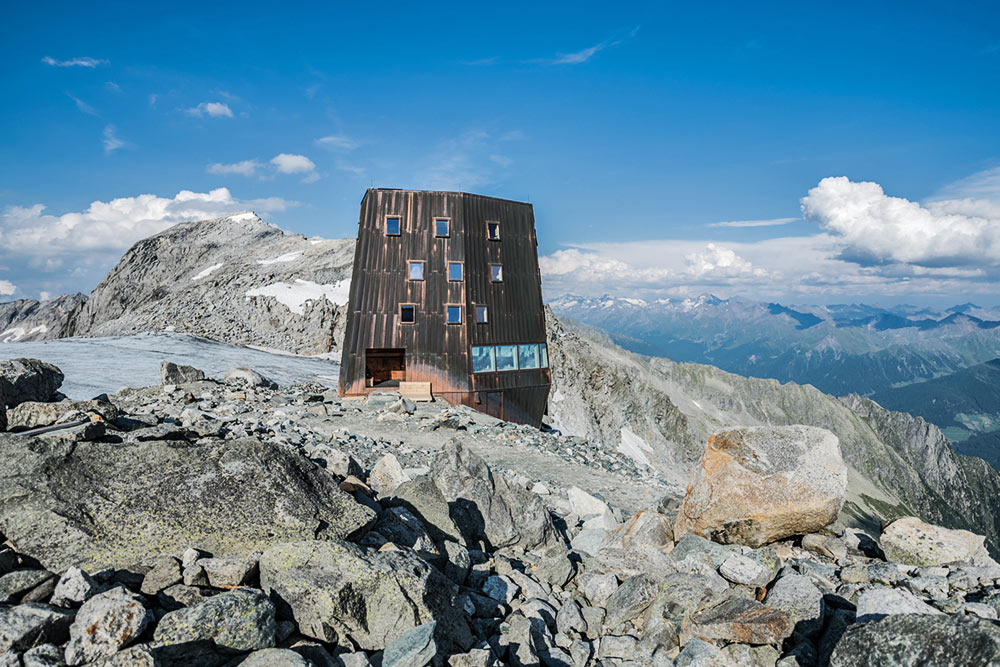 Luttach, an Alpine mountain village, is located at the entrance to Ahrntal (Ahrn Valley) and is framed by the majestic backdrop of the Zillertal Alps.
Schwarzenstein Mountain, which is on Luttach's doorstep, attracts experienced hikers the whole year through. Close to the Austrian border and newly built, Schwarzenstein Lodge perches at an altitude of 3026 m above sea level. This is the ideal starting point for unforgettable hikes to the summits of the surrounding mountains, many of which exceed 3000 m in height. After Edelraut Lodge in Lappach, this is the second new Alpine lodge to have been built in the area. An architectural highlight, it offers rewarding views over the proud peaks and summits of mountains in the Rieserferner Ahrn Nature Park, the Zillertal Alps, the High Tauern and even Marmolada Mountain…
Guests who come in winter will appreciate
our close vicinity to the Ahrntal ski slopes – Speikboden (approx. 3 km away) and Klausberg (around 8 km away), and of course the Kronplatz, South Tyrol's number one skiing region, with an amazing 114 km of ski slopes. Ski shuttle buses are available for all ski resorts. The bus stop for this service is located just 20 metres from the hotel door. Besides skiing, guests can enjoy snowboarding, skiing tours, winter hikes, snow shoe hikes, cross-country skiing, tobogganing, museums and various Christmas markets throughout the entire South Tyrol region.
We offer all services and amenities
• Hotel bar
• Hotel tavern
• Large garden with lawn for sunbathing
• Garden chess
• Reading room
• Television room
• Sauna
• Relaxation room
• Infrared cabin
• Sun terrace
• Bicycle hire
True peace – "La verdadera paz"
This story illustrates the value of inner peace.
Once upon a time, there was a king who announced a competition: all artists in the country were invited to paint a picture depicting "Peace". The king offered a handsome prize for the best painting.
(read more)
Artists across the country got to work eagerly and brought their paintings to the king. Two of the paintings in particular caught the king's attention. And now he had to choose a winner.
The first was a perfect painting of a calm lake. Each wisp of cloud and each mountain edging the lake was reflected perfectly in the still waters. Everyone who saw the painting immediately connected it with the idea of peace.
The second painting could not have been more different. This painting also showed mountains, but they were rugged and bleak. Clouds had gathered menacingly over the peaks; you could see rain falling and lightning flashing, and you could almost hear the thunder. A powerful waterfall was gushing down the side of one of the mountains, dragging trees, debris and small animals in its wake. At first glance, those who saw this picture thought it had nothing to do with peace.
But behind the waterfall, the king saw a tiny little bush growing from the cragged rocks. Inside this bush, a bird had built its nest. And here, in the middle of the storm, in such adverse conditions, she was sitting on her eggs – in perfect peace.
Which painting won the prize?
The king chose the second painting, giving the following explanation: "Don't let pretty pictures lead you astray. Peace is not a place where there are no problems and no battles. Real peace brings hope. Above all else, it means remaining calm and peaceful inside your heart, even when the circumstances are very difficult and you face huge challenges."
Author unknown
Jean Houston:
"Back when I was eight years old, I was attending a school in Manhattan where they felt it was a good idea for students to meet some of the great elders of the time.
One of those elders was Albert Einstein, and one day we trotted across the river over to Princeton University to his house there. He had a lot of hair and was very sweet.
One of my smart-alecky classmates said to him: 'Uh, Mr. Einstein, how can we get to be as smart as you?'
He said: 'Read fairy tales', which made no sense to us at all.
So another smart-alecky kid said: 'Mr. Einstein, how can we get to be smarter than you?'
He said: 'Read more fairy tales!'
We of course didn't fully understand him at the time, but what he was actually encouraging us to do was to nurture and grow our imaginations.
He understood something that almost all highly creative and successful people do, that the imaginal realm is where the most potent ideas — the ones that can change your life or change the world — are held.
And the more you can nurture your imagination by diving into that imaginal realm, the more often that dive will inspire a stream of creativity when you resurface."
Carl Jung:
"The most important question anyone can ask:
What myth am I living?"
Joseph Campbell:
"Read myths. They teach you that you can turn inward. […]
Myth helps you to put your mind in touch with [the] experience of being alive."
(The power of myth)
South Tyrolean hospitality and Tyrolean ambience